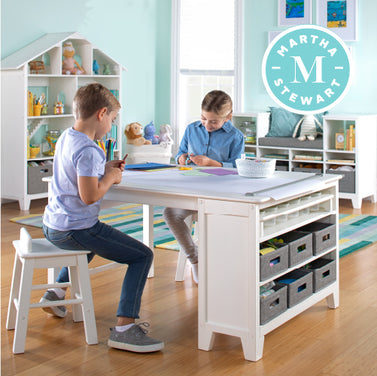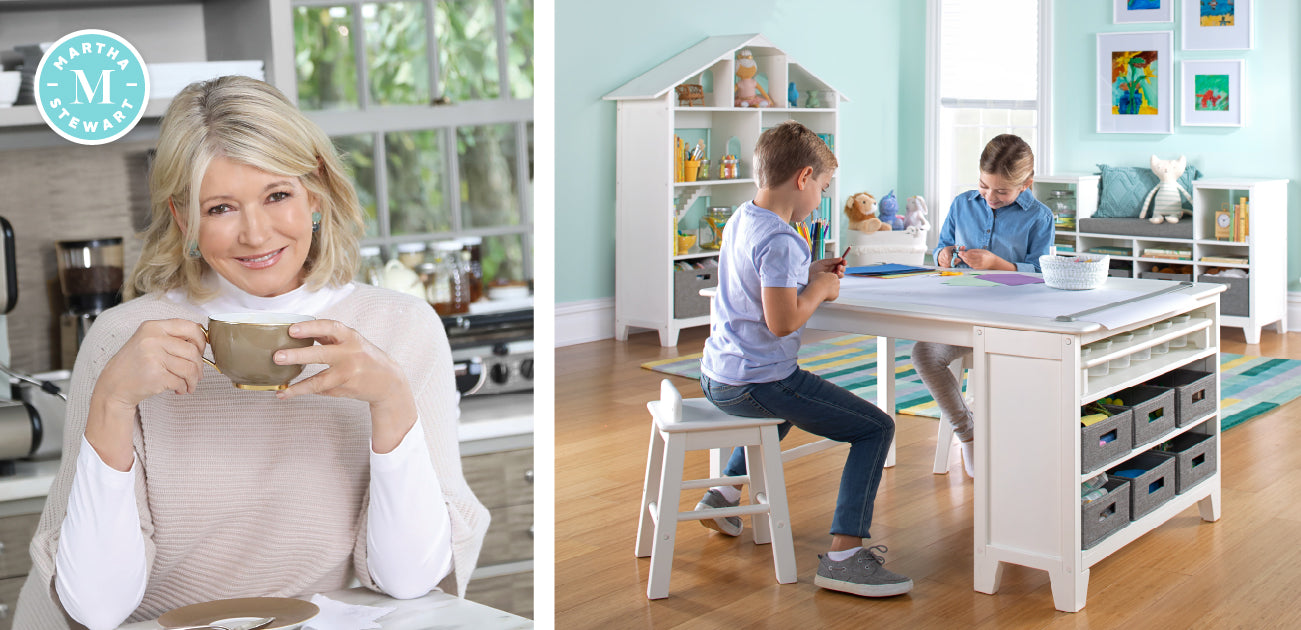 Martha Stewart Style,
Guidecraft Quality Kids' Furniture
Leaders in their respective industries, Guidecraft and Martha Stewart have collaborated to create innovative kids' furniture that combines beautiful designs with reliable quality. Unique furniture like safe step stools, desk and chair sets, book and toy storage and crafting tables and stools have been carefully crafted to provide young children with style, comfort, and safety in the areas where they learn and play.
Shop All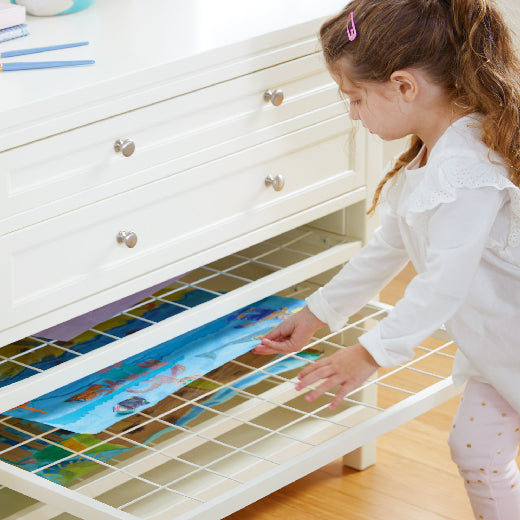 Introducing the Martha Stewart Kids' Crafting Collection
Comprised of unique storage solutions, functional work spaces and special places to curate and display children's art, the Martha Stewart Crafting Kids' Collection by Guidecraft inspires a child's artistic expression. Innovative designs along with quality pieces, together establish a comprehensive, child-centered space to create using a variety of media.
Mix and match the pieces, all available in gray and white with special items available in pastel yellow, to create an art space that reflects your personal style and meets your specific needs for the playroom or home learning space.
Shop Now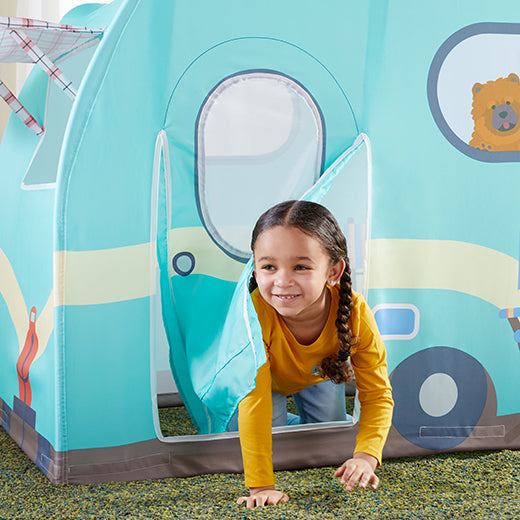 Martha Stewart Play Tents
Our brand new collection of Martha Stewart Kids' Play Tents invites young children ages 3 and up to use their imaginations during pretend play. Colorful themed tents such as Martha's diner, a camper, farmer's market and stable appeal to every child's interest. Durable steel poles and plastic connectors easily fit together and can be disassembled for simple transport and storage.
Shop Now
Martha Stewart Kitchen Helper
Confidently promote your child's independence and family togetherness with a Martha Stewart Kitchen Helper! The newest addition to our flagship Kitchen Helper line combines the dependable safety of the original Guidecraft Kitchen Helper step stool with Martha Stewart's design sensibility. Featuring inset windows and trending colors such as white, taupe, mint and charcoal, this toddler step stool seamlessly integrates into any kitchen.
Shop All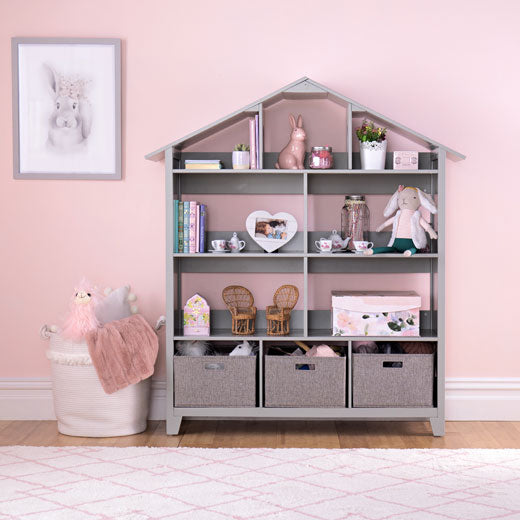 Martha Stewart Kids' Living + Learning Collection
Flexible, organized and open, the Martha Stewart Living and Learning Kids' Furniture Collection is defined by quality materials and uniquely designed storage solutions, desk and chair sets and workspaces that inspire children ages 5-12 to create, collect and curate. The ergonomically designed line, available in white and gray, provides versatility in any child's bedroom, playroom or home learning space.
Shop All